5 Seasonal Coffees to Drink Right Now in San Diego
Where to sip beverages spiked with brandy, loaded with marshmallows or sprinkled with cinnamon
Our fair city of San Diego doesn't get the frigid weather that the northern part of the U.S. experiences every winter, but that doesn't mean we should shortchange ourselves in the seasonal coffee beverage department. Here are five beverages to cuddle up to in San Diego from now until the end of the season.
Toasted marshmallow and brown sugar syrup amp this morning beverage to dessert status. It's available until January at the North Park restaurant, and we dare you to double down with the marshmallows and order the s'mores French toast featuring crusted brioche and drizzle of chocolate syrup to go along with it.
Cost: $4.50
2730 University Ave.; 619-642-0299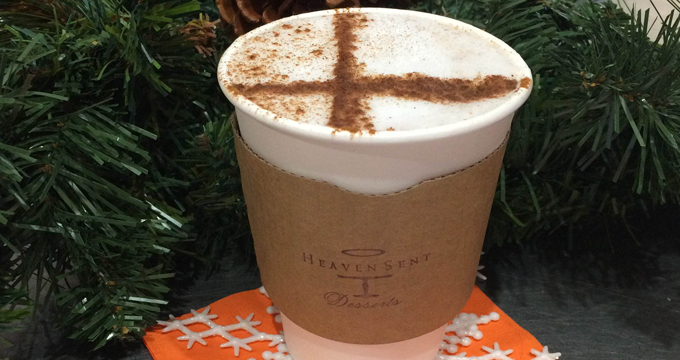 North Park's haven for delicious desserts also has a strong coffee game. This season, check out the shop's signature drink — espresso mixed with eggnog, condensed milk and toffee nut flavoring. It'll have you going back for more all winter long.
Cost: $3.75-$4.95
3011 University Ave.; 619-793-4758
Available since early October, this maple–infused drink is still season-appropriate and available for a limited time in Golden Hill, North Park and Normal Heights. To get the authentic taste of maple goodness in each sip, a bit of syrup is poured into each cup with a sprinkle of salt on top to balance out the sweetness.
Cost: $3.75
811 25th St.; 619-344-0500
3794 30th St.; 619-955-7447
3260 Adams Ave.; 619-344-6962
Pumpkin Spice Latte at Swell Cafe
It's never to late for pumpkin; Swell Cafe partnered with Chino Farms to offer this unique handcrafted beverage. For this coffee, the cafe roasts Neapolitan squash that's been sprinkled with cinnamon and brown sugar and then mixes in ginger–and–cayenne–infused simple syrup. Get this unforgettable rendition of the holiday favorite at the Mission Beach and Del Mar shops.
Cost: $5.40
3833 Mission Blvd.; 858-539-0039
2627 Via De La Valle, Del Mar; 858-925-7297
The spirit of Christmas is alive and well at Pacific Beach's The Patio on Lamont. For a limited time, order up this caffeinated beverage with brandy, rye and whiskey. A shot of housemade peppermint syrup adds a bit of cheery holiday flavor.
Cost: $10
4445 Lamont St.; 858-412-4648